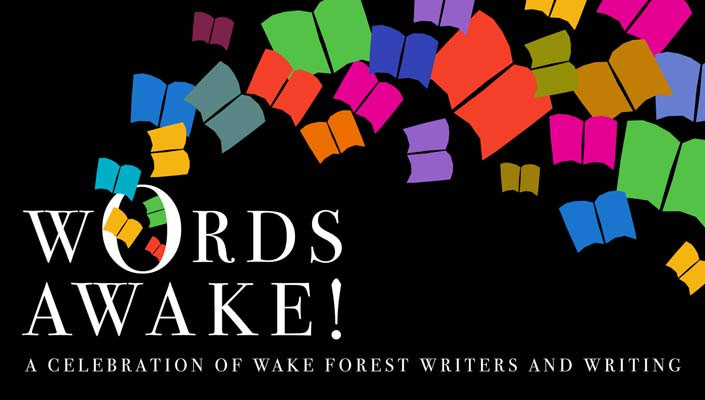 From 2016:
---
WORDS AWAKE! champions and celebrates generations of Wake Forest writers who return to their alma mater to engage the campus, alumni/ae, area schools, the broader Forsyth County and regional communities, and now the world.
WORDS AWAKE! looks back to Wake Forest writers of the past; hears the work of current writers; debates the nature of writing today and tomorrow; inspires Winston-Salem/Forsyth County school students and Wake Forest students; and honors writers important to the heritage of writing at our University.  Wake Forest students, faculty and staff; public school students and teachers; and area writers, readers, and residents all join WORDS AWAKE! poets, screenwriters, novelists, journalists, critics, and prose non-fiction authors to share and shape a common legacy of Wake Forest writers and writing.
Lovers of the written word unite!  We'll see you on the Reynolda campus April 3-5, 2020, for WA3!